Team News
What a difference a year makes: How Connico's team continues building on the vision of our founder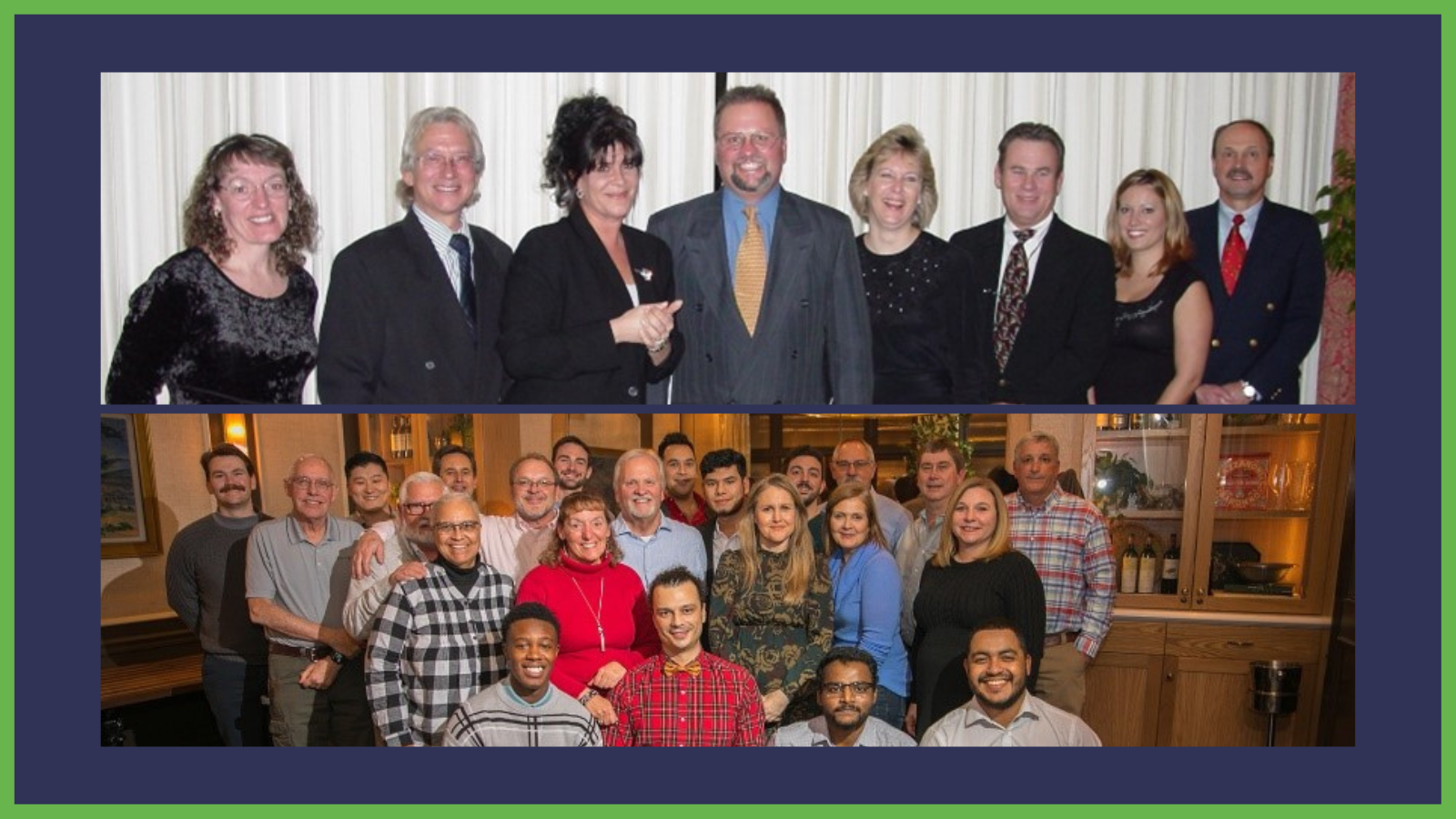 During this season, many companies spend time reflecting on what happened during the year and looking ahead to what next year will bring. While some do this informally, others make it a priority to host a formal meeting. At Connico, we've held a year-end meeting for the past 25 years or so. I've been a member of the Connico crew since our first year-end meeting, so I was asked to share about the history of Connico during this year's gathering.
As I prepared, I went through old pictures of previous year-end meetings and spent a lot of time reminiscing on our early days.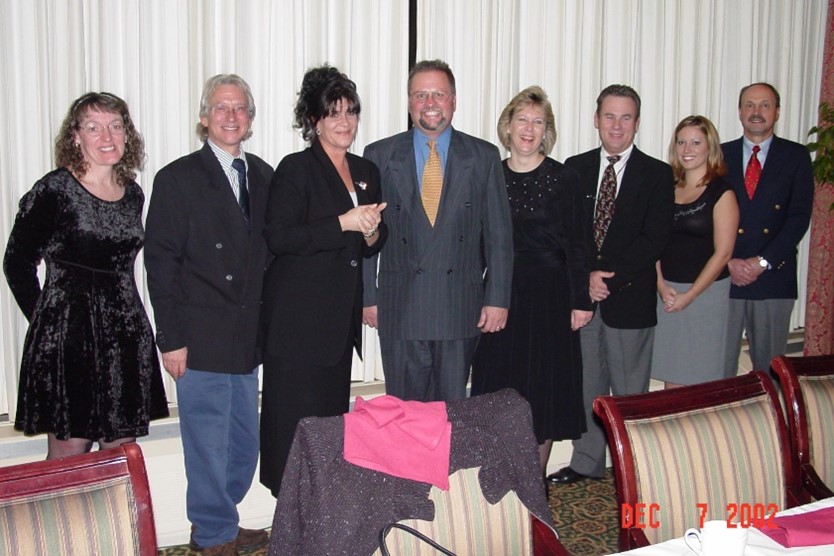 This picture was one I found from about 20 years ago; Connico in 2002. It saddens me to think that both ladies on either side of (young) me are no longer with us. I miss them both so much!
Flash forward 20 years later to 2022, and we see an entirely different Connico crew.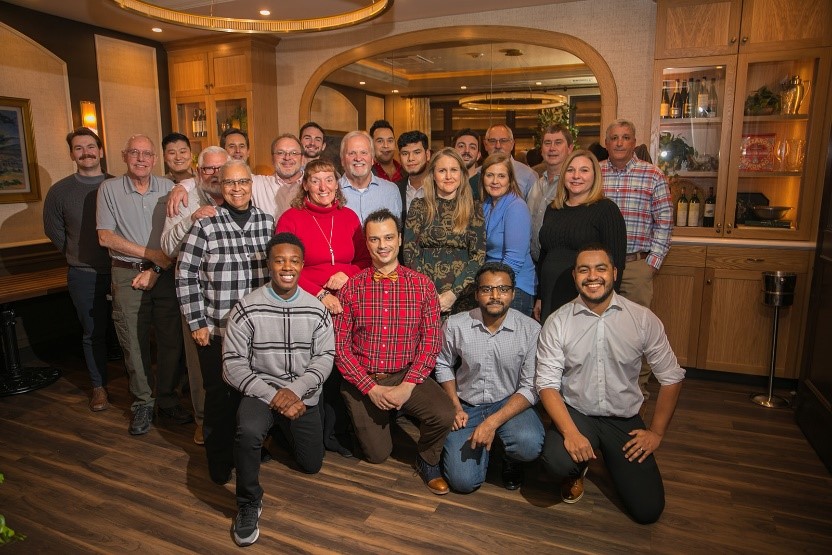 Many changes that have occurred over the past 20 years can be seen from these two pictures alone. For one, the company has grown significantly since those early days.
While Connico's founder, Connie Gowder, is no longer with us, her vision for Connico is still alive and thriving. At this time last year, we were reeling from her loss and determining our plans for the future. We made it through that season by coming together as a group and celebrating the completion of the year. We didn't even talk about goals or what 2022 would be like. We were all hopeful, but we were unsure of what 2023 would hold.
Now, one year later, our company is led by an entirely new leadership team that's committed to continuing our growth and accomplishing all of Connie's goals.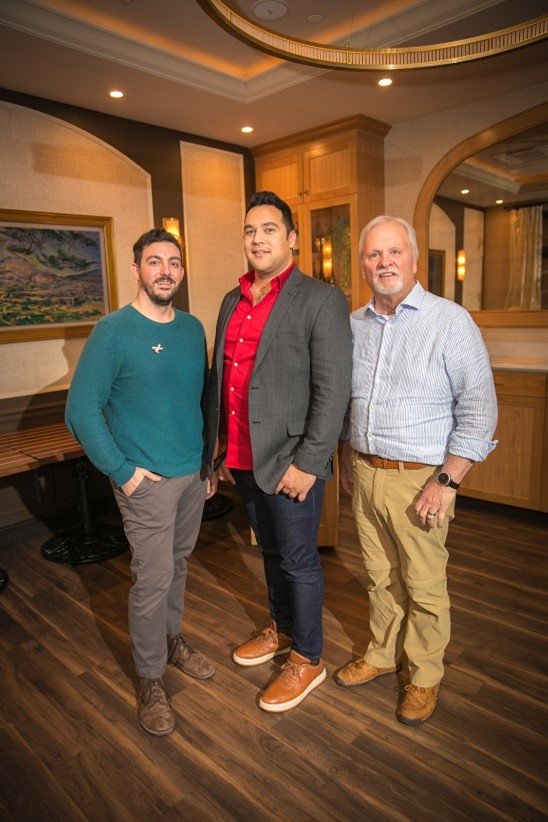 As our meetings last week progressed, I was so impressed with Sri Kumar, Connico's current president & CEO, as he discussed his vision for where he plans to lead Connico in the coming year. Before Connie left us, she helped develop a 10-year plan for Connico. Sri used this as a blueprint and led us through goal setting for the next year that will allow us to continue toward the 10-year plan Connie helped create 5 years ago.
It was very cool for a guy like me to observe the proceedings last week, especially seeing the younger staff mingling and communicating with the more seasoned staff members. I am extremely thankful that Sri and Bryan are not discarding the past but are instead celebrating and using it to show what the future can bring.
As I continue to reflect over this past year, I am reminded to count each day as a blessing. I am also reminded that it pays to believe in people, as I have always believed in Sri and Bryan and the incredible leadership they bring to this team. I would give anything for Connie to be here and see what has happened this past year. Somehow, I believe she knows anyway. Her spirit will live on here for many years to come because of the people that she put in place during her time with us.
What a difference a year makes!
David Hunley is Vice President and Chief Development Officer at Connico. He has been a member of the team since 1992. Contact him at dhunley@connico.com.