Team News
To infinity and beyond: Here's how a young professional launched an aviation career like a rocket!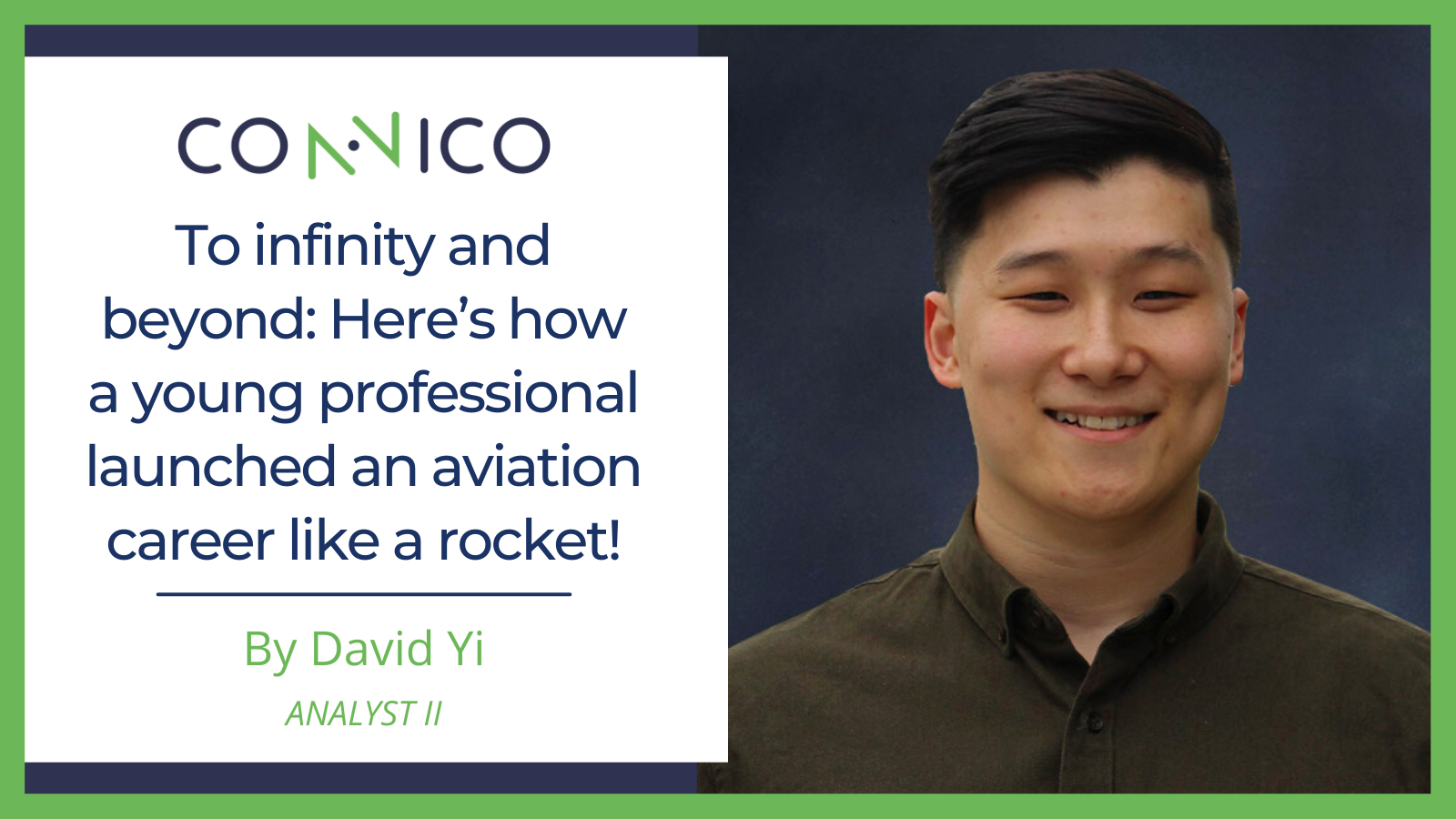 Following graduation from the University of Washington in 2021, I've worked for a few different companies, but Connico has already become the best place I've worked.
Initially, I was drawn to Connico because of the way the leadership team supports its employees. During my interview process, they shared that one of their main goals is to make Connico a great place to work and explained how they make the company's employees a priority. Since joining the team in July, I have seen them put their employees first in many different circumstances.
The culture at Connico is nurturing, collaborative and supports employee growth and development personally and professionally. I have had opportunities to network with different organizations, and Connico's leaders encourage me to share my input and voice. With the safety and support of leadership, I have been able to make mistakes and grow my skills.
Personally, the team has gone out of its way to ensure I feel supported in my personal life. Shortly after joining Connico, I had my first child, and our entire team surrounded my family with gifts and encouragement. I have never experienced such warmth and camaraderie in a workplace.
I love the people I get to work with and the work we provide our clients. There are not many companies that work at our level. Every project I am a part of is new and exciting, and each has been an opportunity to grow as an estimator in the industry. My mental health, emotional health, and overall well-being have improved significantly since joining Connico.
If I could give advice to young professionals joining the industry, I would encourage them to find a solid and healthy company to join from the beginning of their careers. Do not settle for an unhealthy workplace for any reason, and try to find a company that truly values and supports its employees like Connico.
Although I'm a relatively new member of the Connico crew, I can say that joining this team is the best decision I've made thus far in my career.
David Yi is an Analyst II at Connico. He has two years of construction industry experience and assists with cost estimating as well as on-site construction administration. Contact him at deyi@connico.com.