Question of the Quarter
Question of the Quarter: What's changing in aviation infrastructure?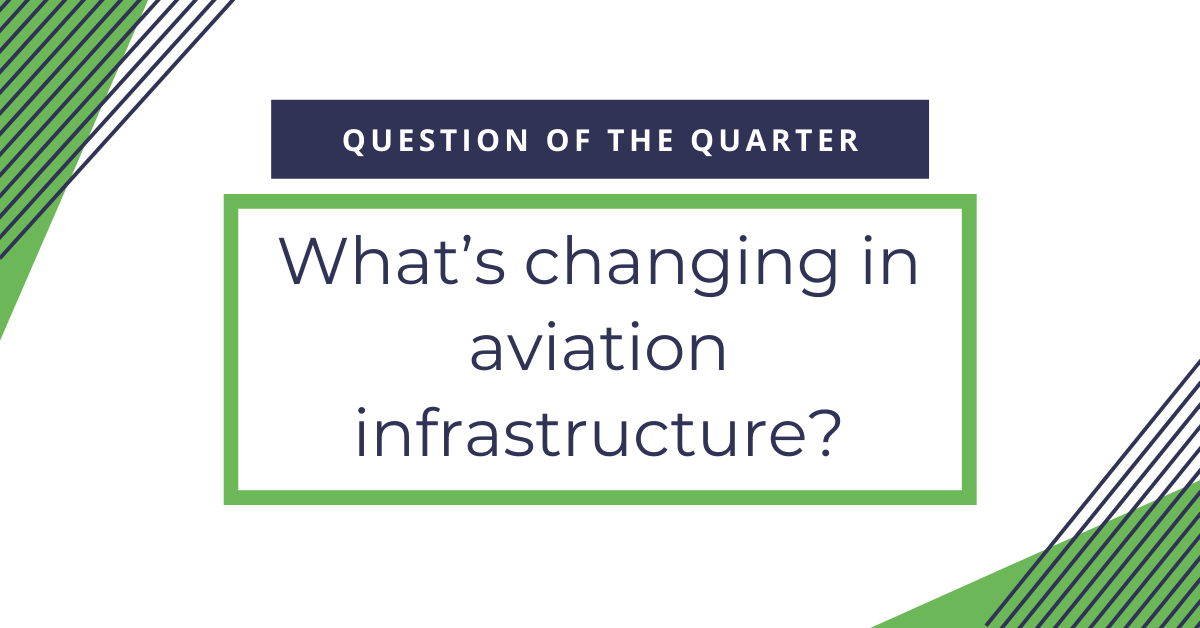 As experts in consulting services, Connico is focused on providing extraordinary results for our clients. Our skilled team has assisted planners, architects, engineers and consultants in transforming airports, roadways and communities across the country. For more than 30 years, we have successfully delivered clients' visions for projects, and as we continue to grow, we remain focused on continuing this legacy of excellence.
This quarter, we spoke with industry leaders Rick Lee, associate principal at Paslay Management Group and T.J. Shultz, president of the Airport Consultants Council, and our very own David Hunley, vice president at Connico, to get their insights on aviation infrastructure changes. We're grateful to these prominent leaders for sharing their perspectives with us as we continue navigating the evolving industry landscape.
In the latest installment of Connico's Question of the Quarter series, we asked:
What's changing in aviation infrastructure?
Here's what our experts said.
Associate principal, Paslay Management Group
The industry is focused on technology and data collection. Analytics and information capture allows for future adaptation of the facilities and determining the future focus. Flexibility, adaptability and resilience are paramount to future airport development. Accomplishing this means we need infrastructure that can adapt and expand to accommodate the needs of the airport. I am seeing this in just about everything we do.
President, Airport Consultants Council
Certainly finding and diversifying the current workforce continues to be a significant challenge and opportunity for the airport development community. I believe that the influx of $25 billion in airport funding under the recently passed infrastructure bill will allow many airports to advance delayed maintenance and rehabilitation projects, as well as build capacity to meet future travel demand. I also believe the industry will need to reassess how we look at airport design with a mind toward accommodating increasingly diverse travelers, from retiring baby boomers to tech-savvy Gen Z travelers. It is certainly an exciting time to be in the airport development industry!
Vice President, Connico
In today's environment, it is all about having the staff in place to execute contracts that have been awarded – that has become a difficult issue. Good, experienced staff are already working. Firms are protecting this staff as best they can. What we need is for more STEM students to pursue degrees in engineering, architecture and planning. Engaging these students early is our best hope for a sustainable staff. We have to get better at training young people to fill roles that were filled by seasoned veterans not too long ago.
Have a question you'd like to submit for our series or want to connect further with our team? Get in touch with us below!