Team News
Connico Announces Three Promotions to Support Company's Growth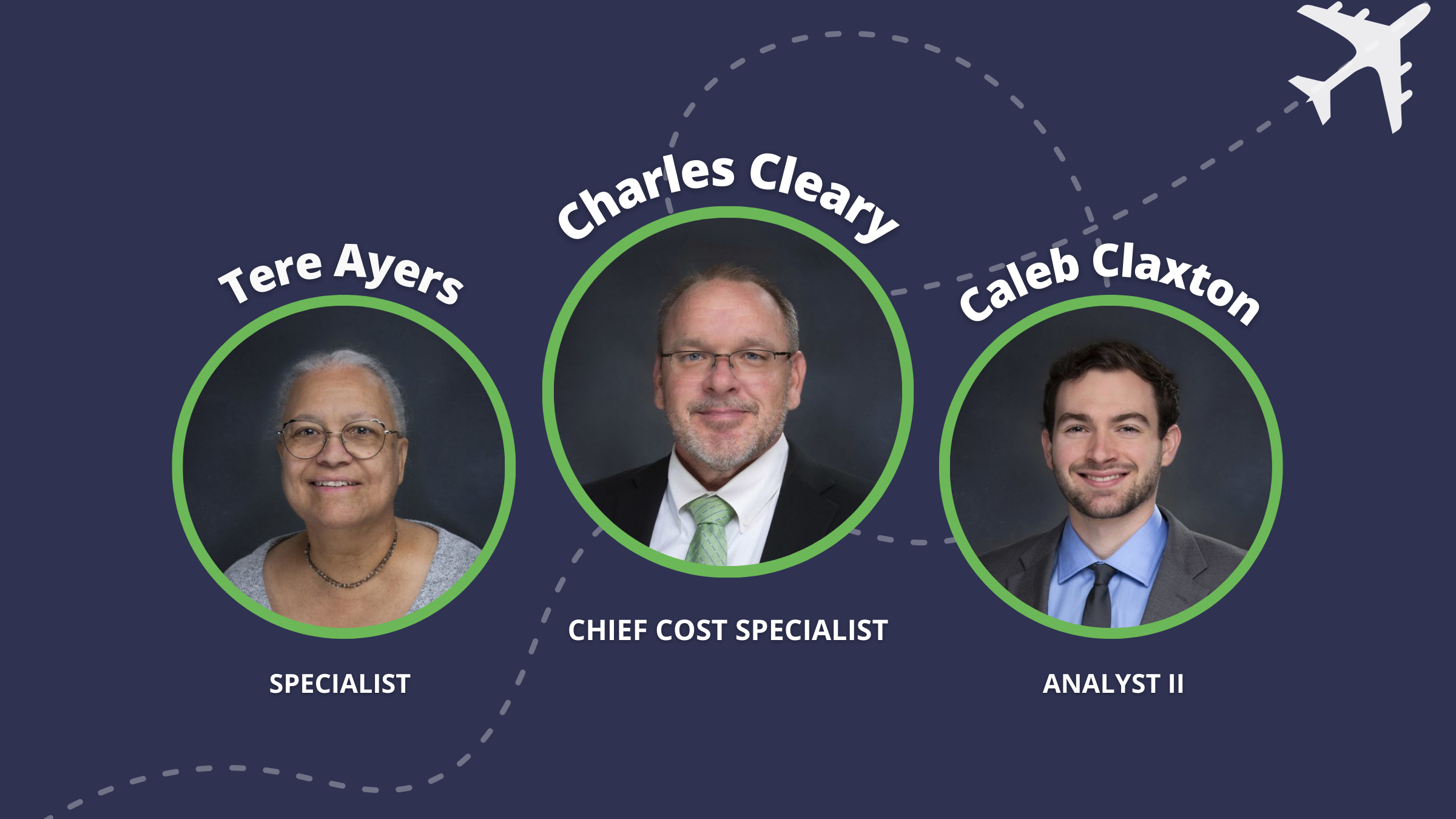 Connico, a leading, national consultancy that services the aviation, civil, transportation, institutional, commercial, and industrial markets, today announced the promotion of three team members to elevated roles in the company. Promotions include Charles Cleary to Chief Cost Specialist, Tere Ayers to Specialist, and Caleb Claxton to Analyst II.
Cleary has 32 years of experience in transportation, industrial, residential and commercial construction cost estimating. He joined the Connico team in 2018 and formerly served as Senior Cost Specialist. In his new role, he will lead all of Connico's estimating processes. He'll oversee project schedules and quality at a high level and will continue to be involved in helping Connico achieve its long-term business goals as a member of the Senior Leadership Team.
Ayers, who previously served as Analyst III, joined Connico in 2019 with over 37 years of experience in estimating, cost engineering and quantity surveying and has excelled at analyzing costs by providing cost observation and direction. Her expertise in architectural estimating has been invaluable over the past year, and her new position as a Specialist reflects a move up to a primary technical role. In her new role, she'll have additional opportunities to manage project teams, work on complex projects and interact directly with clients.
Claxton joined Connico in 2018 as an Analyst I after receiving his degree in civil engineering from the University of Louisville. While his previous experience focused on assisting in the development of cost estimates, value integration, systems analyses and field observation, his new position as an Analyst II provides him more exposure to various project types and more detailed nuances of estimating and scheduling. He'll also be given the opportunity to exercise greater leadership on projects.
"I'm incredibly proud of Connico's continued growth. Much of what we've accomplished is a result of the team's tireless work, dedication, and collaborative culture. Charles, Tere and Caleb have been an important part of our success and the culture we've developed at Connico, and I look forward to their continued contributions going forward."

— David Hunley, co-owner and vice president