Question of the Quarter
Question of the Quarter: How long will COVID affect airport planning decisions?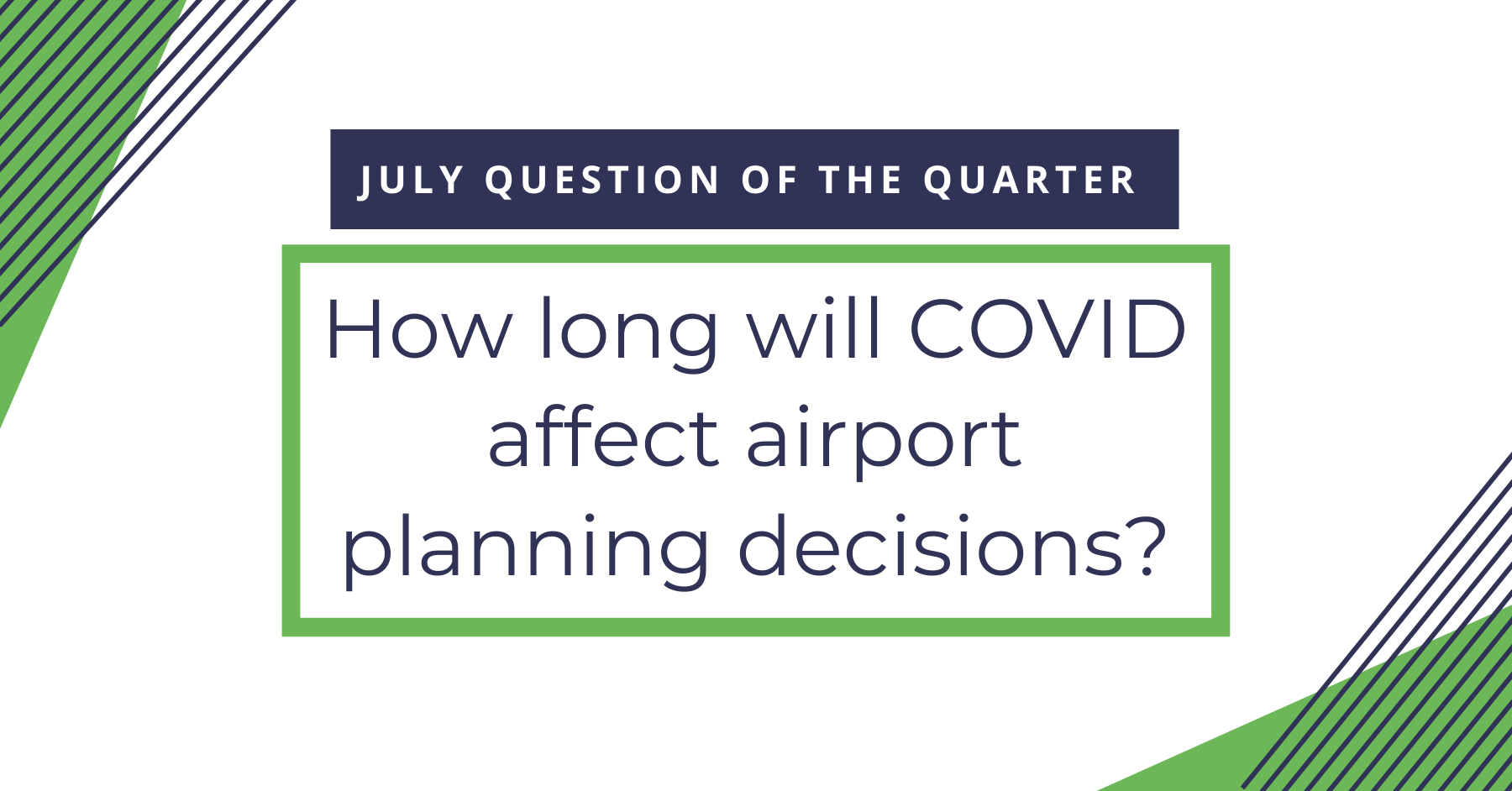 Since our founding more than 30 years ago, our team has worked on a wide array of major infrastructure projects that have transformed airports, roadways, and communities across the country. Our growing team of professionals assist owners, architects, engineers, and planners with cost estimating, scheduling/phasing, and program and project management.
This quarter, we reached out to industry experts from WSP USA, Jacobsen Daniels, and Memphis Shelby County Airport Authority for their insights on the future of airport planning post-COVID. The industry faced many challenges recently, some which we have seen before and some of which were entirely unique.
In the second installment of Connico's Question of the Quarter series, we asked:
How long will COVID affect airport planning decisions?
Here's what our experts said.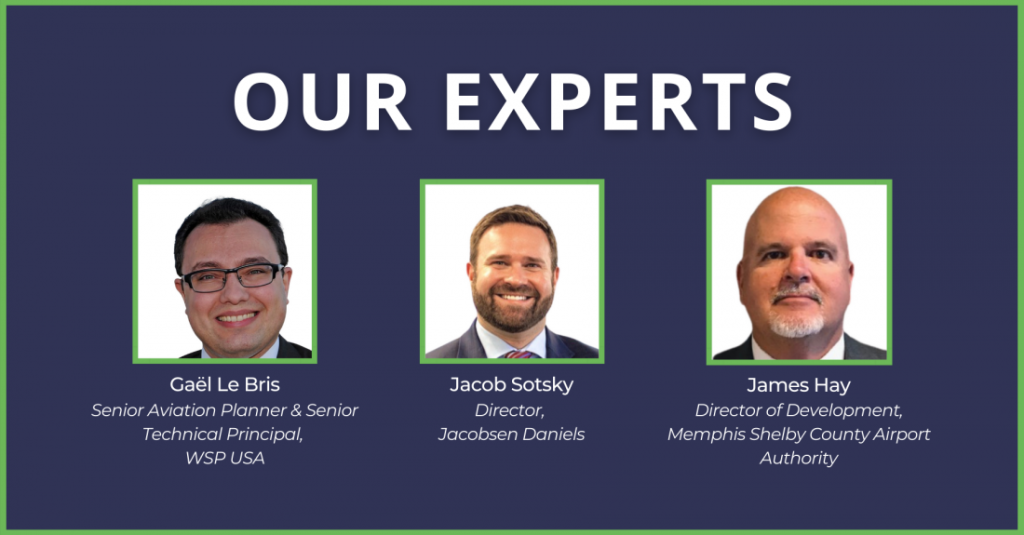 Senior Aviation Planner & Senior Technical Principal, WSP USA
All airports will recover differently from COVID-19. Most large hub airports could be back to their pre-pandemic activity within 2-years. However, it may be 5 years before smaller airports are able to reach their 2019 levels. Airports facing higher uncertainty might be more cautious in their approach and delay critical decisions on the future of their facilities until they get more visibility on the evolution of air demand.
At the same time, new entrants such as Avelo Airlines and Breeze Airways are developing networks focused on secondary airports and new types of regional air mobility enabled by electric aviation are on the horizon. From an overall planning perspective, this pandemic will create a "new normal" for planners, whereas operators will seek long-term resiliency through careful planning considering the lessons learned from this crisis.
Director, Jacobsen Daniels
This question has multiple answers – the airport planning process will continue to be hampered by COVID-19, but some areas will linger longer than others. Forecasting will be difficult until planners have two to three years of good data to evaluate. Until that point, we will likely be using the trends established prior to the pandemic with some caveats to adjust for current enplanement levels and passenger makeup.
Additionally, we have yet to see real changes to facility requirements regarding increased spacing for passengers. I believe that the truly transformational aspects of the recovery process will be implementing biometric and touchless passenger screening and new primary or secondary health screening processes. Finally, the last piece of the COVID-19 puzzle will be future financial resiliency efforts that not only focus on risks associated with climate change, but also on mitigation of losses associated with future pandemics.
Director of Development, Memphis Shelby County Airport Authority
My crystal ball is not any clearer than anyone else's, but I believe the pandemic will impact our planning and designs for years to come. The industry has already started adjusting. For example, we've made adjustments to our HVAC standards to include additional filtration and virus fighting, UV lighting and other alternatives. It has also impacted spatial considerations to accomodate for social distancing.
In the end, planning decisions based on COVID will continue to be part of our long range facility planning.
Have a question you'd like to submit for our series or want to connect further with our team? Get in touch with us below!