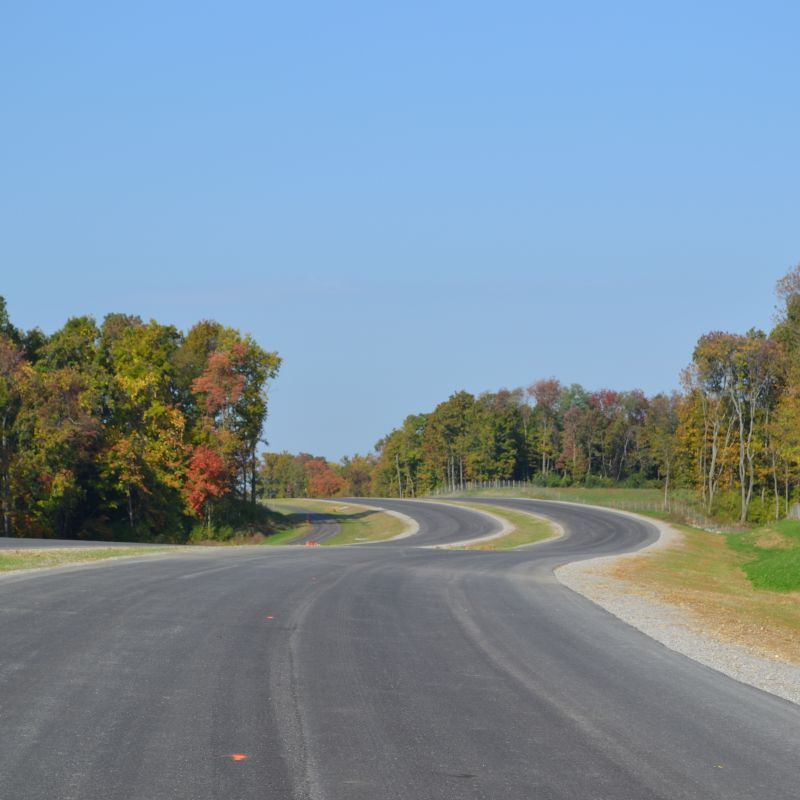 Aero Parkway Project
Connico served as the owner's representative and construction manager for this project in Boone County Kentucky.
Project Details
Connico served as the owner's representative and construction manager for the South Airfield Road/Aero Parkway project in Boone County (County), Kentucky. This road connects Kentucky 18 (KY-18) to Turfway Road running adjacent to the Cincinnati/Northern Kentucky International Airport (CVG) and traverses 2.5 miles.
The new roadway now called Aero Parkway was built between KY-18 and Turfway Road (KY-1017) with a connector road, Houston Road Connector, between South Airfield Connector and Houston Road (KY-842). Aero Parkway is a four (4) lane divided roadway and Houston Road Connector, now called Ted Bushelman Blvd., is a two (2) lane roadway. Adjoining side roads and small connector roads was included in this project along with grading, drainage, pavement, signing, striping, and signals. As the owner's representative and construction manager Connico provided cost estimating, scheduling, management, testing, observation quality assurance, and other related services. Our construction administration role included involvement in the bidding process, continued through the construction phase, and concluded with the acceptance of the project by the County.
As the owners on-site representative Connico was responsible for the observation of on-site work, and rejection of work that did not conform to the project documents. Additional responsibilities included review of submittals, preparation of routine change orders, review of contractor pay applications, review and approval of shop drawings, material samples, and scheduling of bi-weekly progress meetings.
Challenges & Solutions
One of the challenges for this project was the use of Local Public Agency (LPA) funds to pay for this project and those funds allow federal money to be used for funding an infrastructure project. Through this funding process, the government entity using this mechanism oversees the project but must follow the State's Department of Transportation regulations for building the project. To aid in using this funding process, Connico had previous experience with a similar mechanism on a project that the CVG airport had built using Federal Aviation Administration funds but followed Kentucky Transportation Cabinet regulations. Being reimbursed for money that must be disbursed by the State LPA Office to the Owner for reimbursement of the contractor's invoices can be difficult and time consuming. Through Connico's record keeping and attention to detail, the reimbursement occurred every three-weeks instead of a process that often takes up to six-months.
3.5

total area of the road project in miles

75,000

tons of asphalt was placed

18

number of months to construct

2012

year the new roadway was completed
Image Gallery