Team News
Give me a C-O-N-N-I-C-O!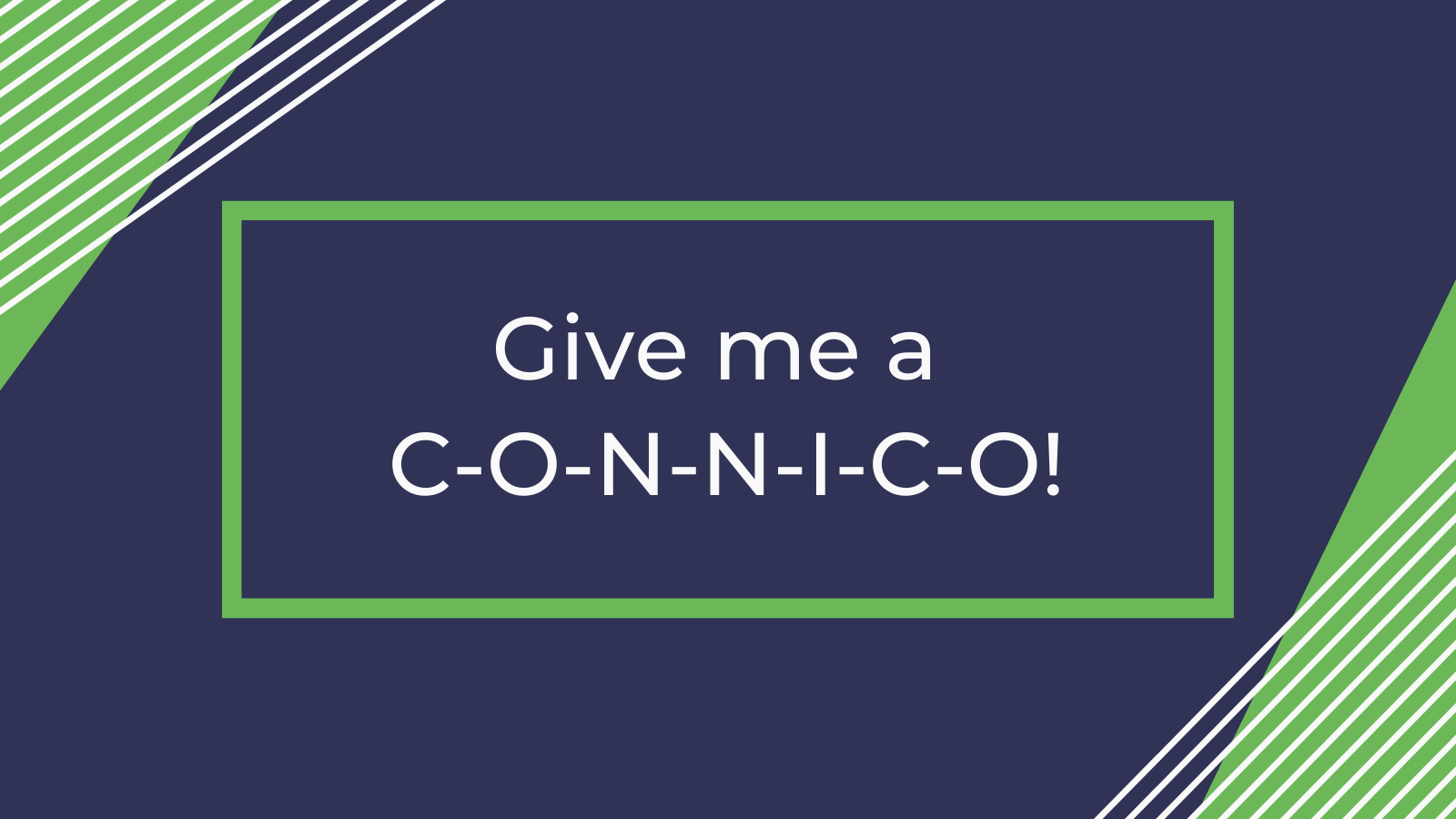 Connico employees show their team spirit with custom jerseys
Connico isn't just another company. For the last 30 years, we've been continuously building an innovative and diverse culture. Our team is made up of people with different backgrounds, experience levels and airport codes. We're all proud to be part of the crew.
One of the ways we've brought our team spirit to life is through customized sports jerseys. Although not every team member is a sports fan, our jerseys help build camaraderie and create an inclusive environment for the Connico team.
Every team member has been given a jersey, football or soccer style, and personalized it with a name and number of significance. Not only do the jerseys bring us closer, but they also encourage individuality and some inspiring, and often entertaining, stories.
Continue reading to learn more about the names and numbers several of our team members proudly sport.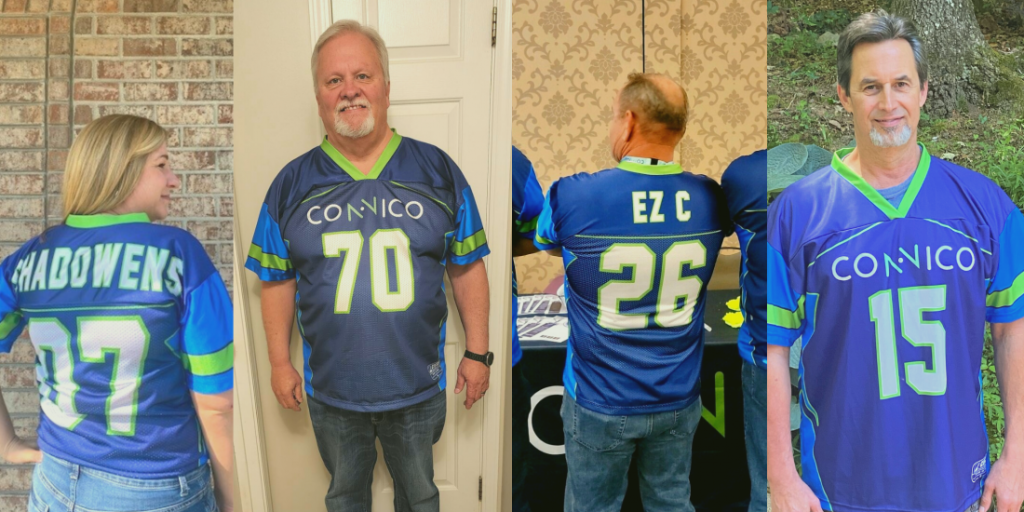 Christy Shadowens, MBA | Administrative Specialist
Jersey name: Shadowens
Jersey number: 07
While I kept my jersey name pretty simple by using my last name, I wanted my number to be special. I chose the number 07 because my birthday is July 7th, or 07/07.
David Hunley, PE | Vice President and CDO
Jersey name: Hunley
Jersey number: 70
In 1973, I was a freshman in high school. Like many in my hometown, football was my dream, and I was thrilled to have a starting role on the freshman team even though I hadn't played much football previously. My jersey number was #70, and it followed me all the way through junior varsity and into the varsity football team as a junior and senior. I have always kept this number close to my heart because of the phenomenal learning experiences I had playing high school football.
My coach, Jim Stowe, was amazing and never used bad language unless he was very disappointed in our actions (and even then it was only some slight swearing). He loved us as much as our parents did and left a legacy to those who played under him back in the 70's and 80's. Even though he passed a number of years ago, his legacy lives on through his son, Bart, who is using his dad's same techniques to develop a similar program at Dyersburg High School that we had at Lexington High School back in my day.
Charles Cleary, CPE | Chief Cost Specialist
Jersey name: EZ C
Jersey number: 26
The name on my jersey, "EZ C," came from an old coworker of mine. I can sometimes be demanding and quick to call people out for not following protocol, so my coworker started calling me EZ C as an ironic nickname. The name has stuck with me ever since.
I chose the number 26 because I am an electrical estimator, which is Division 26 in the master format specifications.
Jeffrey Jones, PE, CCP, LEED® AP | Senior Cost Specialist
Jersey name: Honez
Jersey number: 15
I chose jersey number 15 because I joined the team at Connico in 2015. I also chose the name Honez because it is what all of my friends called me in high school. It's the Spanish pronunciation of my last name, and my friends still call me Honez to this day.