Conferences
Connico team members share takeaways from ACC Construction Administration and Observation Course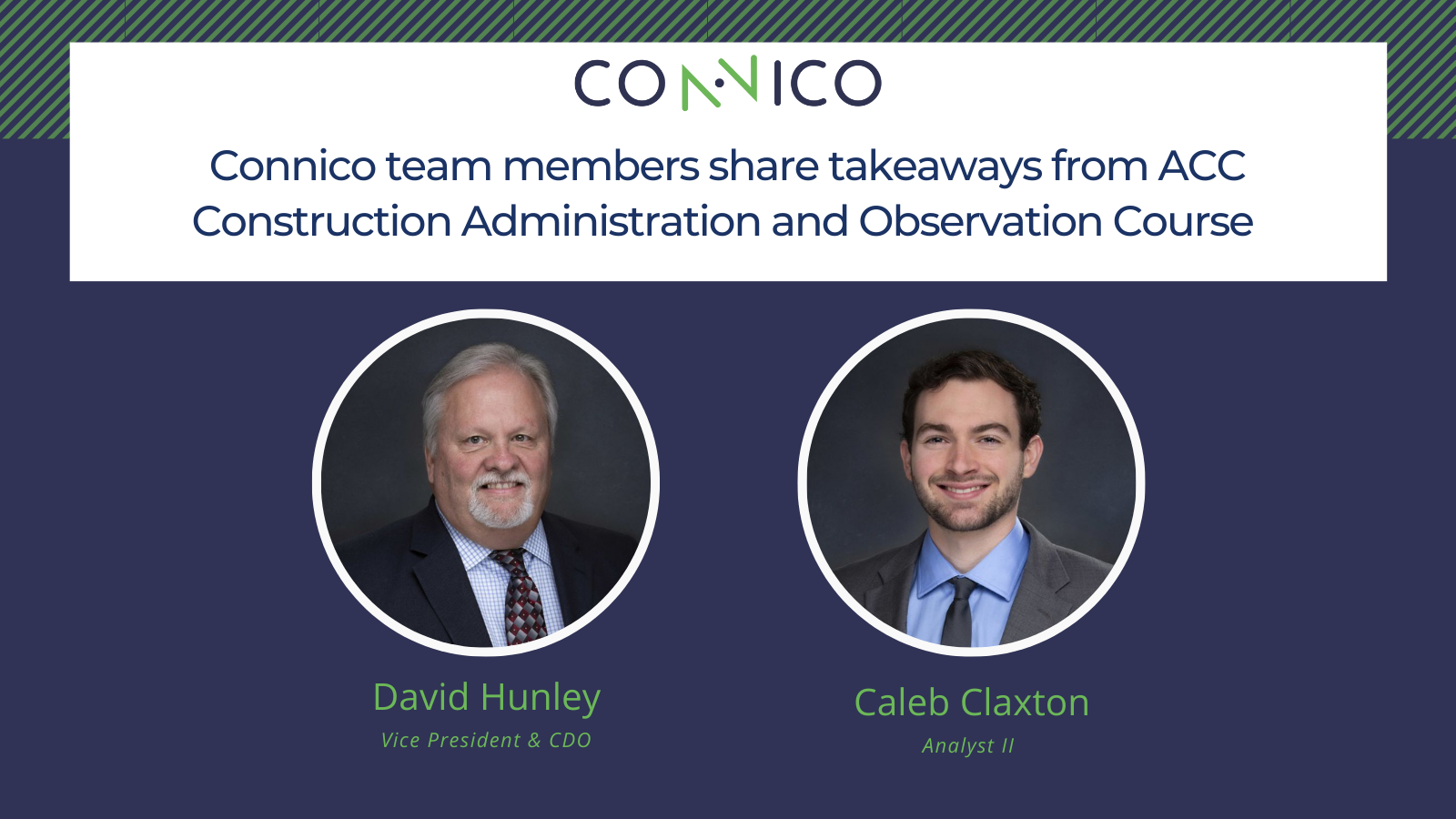 Two-day course focused on purpose & methods of construction administration
At Connico, we believe one of the greatest gifts you can give others is your time, and one of the best investments you can make is in your team. Two of our team members recently had a unique opportunity to participate in the Airport Consultants Council (ACC)'s Construction Administration and Observation Course on April 12 & 13, 2022 in Raleigh, North Carolina. Vice President and Chief Development Officer David Hunley, PE., participated as a course instructor, and Caleb Claxton, EIT, attended and soaked up the knowledge shared by David and his colleagues.
The 2-day course provided participants with an in-depth understanding of the purpose, objectives and accepted methods of construction administration for projects using the Federal Aviation Administration (FAA)'s Airport Improvement Program (AIP) and Passenger Facility Charge (PFC) funds. The course focused on how airport sponsors of FAA grant projects should administer and observe their projects to follow applicable rules and regulations.
David Hunley discussed document control and the importance of leaving a clear, concise and easily followed audit trail while Caleb Claxton joined facilitated discussions and real-world exercises. We asked both team members to share their takeaways from the experience as presenter and attendee. Read their insights below:
David Hunley, PE
Vice President and CDO
I have been engaged in airport construction contracts for almost 40 years, and the topics covered during this course would have been very helpful to know when I first started. I make it a priority to give back to younger people in the industry by sharing my expertise in hopes that they can have it a little easier than I did years ago. It's rewarding to teach these professionals and help impact the future generation.
Sharing stories of successes and failures is very important to understand what has and hasn't worked over the years, and that was much of the focus during this 2-day course. We shared information and stories that will hopefully allow others to be less intimidated by new experiences as they continue to build their careers.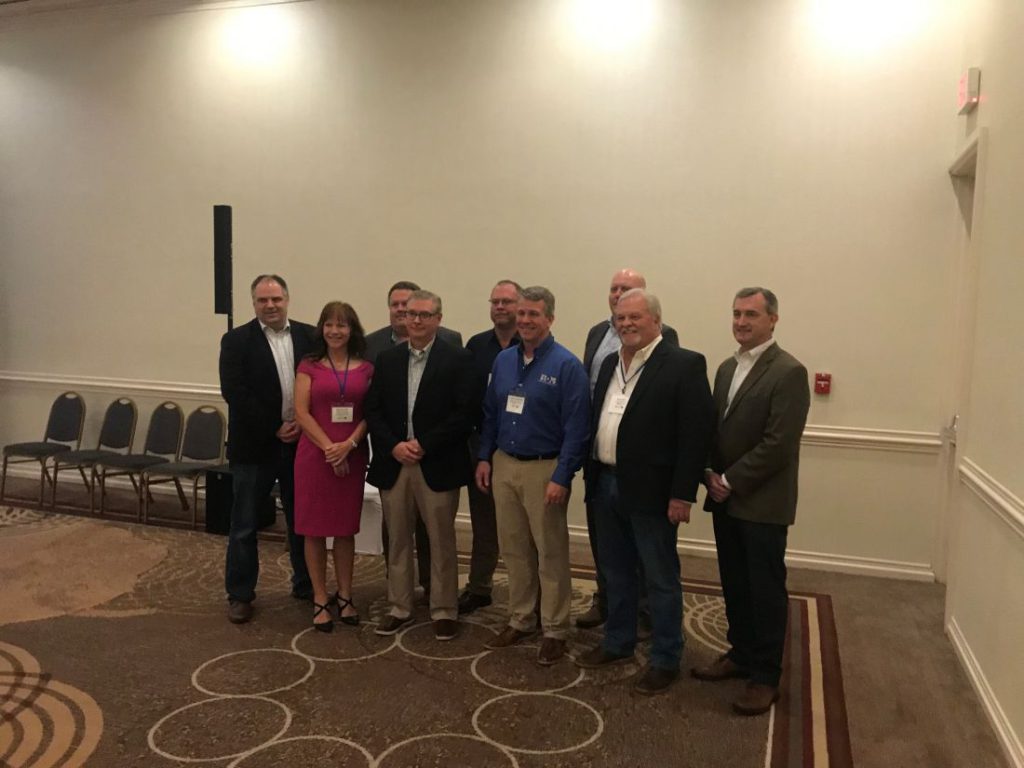 Caleb Claxton, EIT
Analyst II
If there's one thing I learned from this course, it's that communication is key in the construction industry. Good communication and teamwork with the contractor are at the heart of successful projects. Every presenter at the conference, whether an engineer, airport owner, or FAA official, agreed that communication is a vital component of project success.
I also learned that as the resident project representative (RPR) or construction observer, one of the most important things you can do is ensure daily reports are detailed and up-to-date. You should always keep up with quantity tracking and reconcile with the contractor weekly so there are no problems at the end of the month when completing pay applications.