Insights
Connico's spring cleaning: Repositioning our future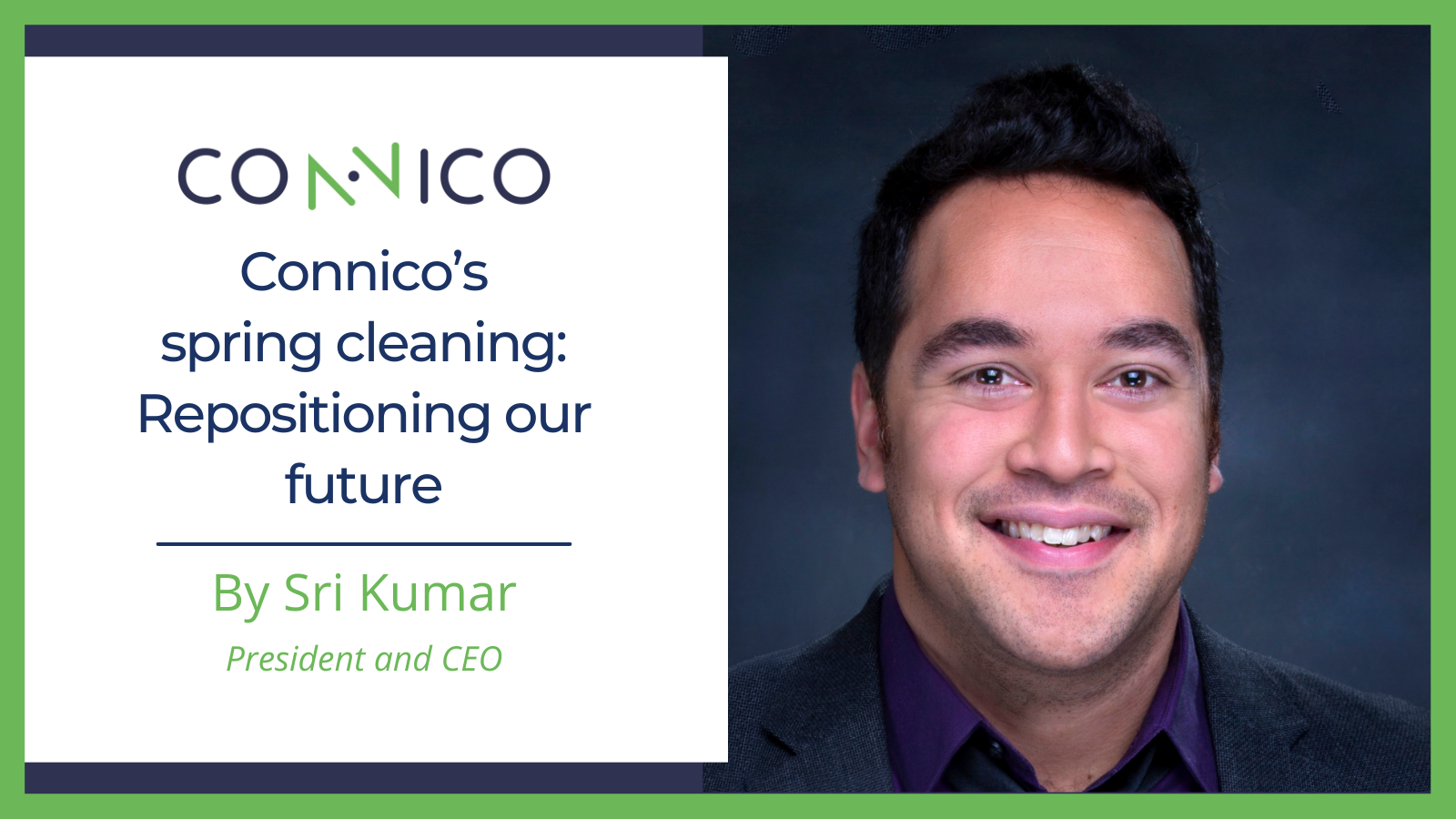 If you've been following along at home, you know that Connico has grown by leaps and bounds over the last few years. With all the new roads we've paved, we felt it was a good time to reaffirm the commitments and beliefs outlined in our core values. Our values outline who we are and have served as our guiding light for many years.
The entire Connico team recently put their heads together at our annual company-wide meeting to assess and refresh our values. We wanted to be intentional about this undertaking and involve our entire team, as they are the ones who shape our culture and put our values into practice. After reflecting on the overall process that took us to our final core values, I realized these characteristics had already started to come to light in our culture, and our team was exercising many of them daily.
To give a little more background on how these values came to be, here's a look into our thought process as we reviewed and updated our company values to realign our team's purpose moving forward.
Realigning our team's purpose
We made sure to start our core value refresh many months in advance to give the entire company ample time to discuss and digest the idea of change! Communicating with thoughtfulness is critical when you are dealing with something as important and highly visible as your company's values, which serve as everything from marching orders to measuring sticks. We were sensitive to the effects of altering our company values and what that would mean for our team moving forward. We have always been intentional about approaching our clients and projects with thoughtfulness and were able to use this exercise to demonstrate consideration for every idea and person that sits at the table.
When I say we put our "heads together" at our annual meeting - I mean that literally! Our entire team, from executives to interns, sat around horseshoe tables for a three-hour discussion at our annual meeting. This level of inclusivity was imperative for our value refresh efforts; we really wanted to hear all voices and receive the kind of diverse feedback that comes from listening to not only those who have been with the company for 25 years, but also those who have been here 25 days! We asked each other tough questions, shared insightful ideas, and talked about what's important to each team member on a personal level. This allowed us to have a deeper discussion on how these ideas and diverse perspectives might manifest in our workplace and help bring our clients' visions to life.
Connico has been known for our exceptional work quality for over 33 years, and during our core value refresh discussion, it was clear we wanted that commitment to remain even as we brought new purpose to our culture. We know that project timelines and budgets have major implications for our clients, so we assume the burden of reporting cost, schedule, and project challenges with integrity. Even when the news is not the best, or the answers are difficult to come by, we have the responsibility to remain transparent. Building trust with our clients helps them build trust with their own clients.
In an era where we are holding ourselves to the highest standards, even while work continues to pour in the door, we recognized the need for respect. This includes respecting employees' well-being, ensuring staff have time off and access to resources to help our team live their best lives and do their best work. Respect is equally critical in our client work. We respect client deadlines, however tight they may be, and understand that clients are often under the same amount of pressure as we are. Respect also needs to shape our communication, and we work to consistently keep expectations clear and promptly alert each other to changes. When our team feels respected and reciprocates that respect with clients, team members are more likely to feel empowered and willing to share ideas and lend a hand to ensure we're providing the best quality of work possible.
As our three-hour core values discussion continued, the conversation shifted to the idea that innovation drives our future. While the concept is clear and shows up in our work, Connico had not previously outwardly embraced the idea of innovation. However, this value felt fitting as our team continuously welcomes improvement and does not fear change (a characteristic that makes me proud to call them colleagues). We have already been working to innovate, through creative data collection methods and making improvements to project deliverables, but to further capitalize on this momentum, we used this process to launch an innovation committee. This committee will be responsible for helping our team build new solutions that allow us to tackle more and more challenges as we squint into the bright horizon of our future.
Our company continues to grow in both numbers and diversity, serving more clients than ever before. Connico's landscape is evolving alongside the changes in our industry and beyond: technology, politics, and economics are influencing our work at unprecedented rates, and, like all companies, we need to be ready to adapt. Sometimes these changes will be for the better, but we know that will not always be the case. Maintaining our sense of resiliency, especially as a small company, is critical to bouncing back from challenges both predictable and unforeseen.
We know this discussion will not be the last time we take a fine-toothed comb to our values. As we continue to grow, our team and culture will also grow and shift with the company. This core value exercise showed us that we can change for the better while remaining true to the bedrock of who we are and what we stand for, and it helped us to realign our team with a core purpose and direction for the future.
Sri Kumar is President and Chief Executive Officer at Connico. He can be reached at skumar@connico.com.