Team News
Connico Welcomes Four New Hires to Growing Team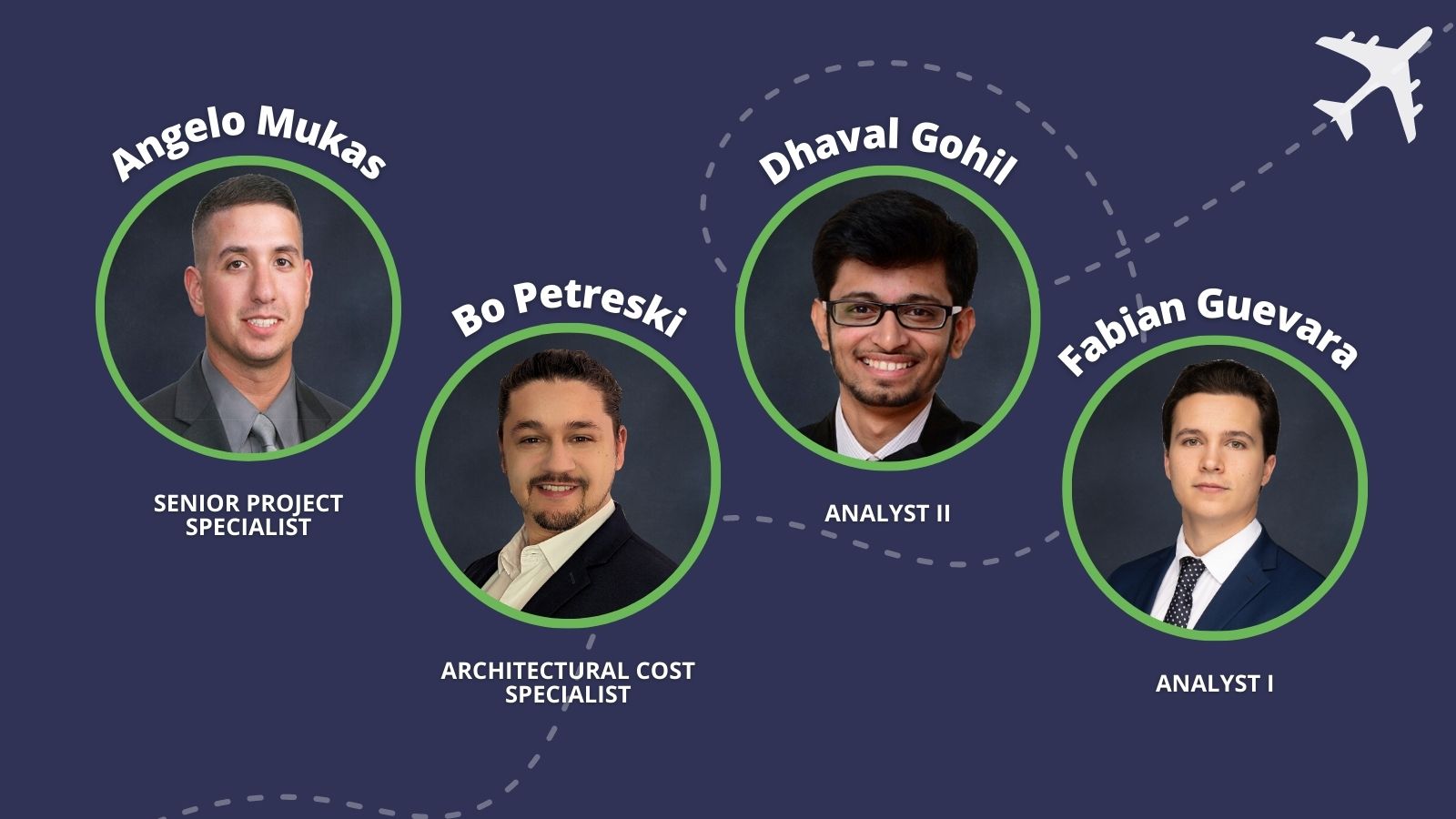 Connico, a leading, national consultancy that services the aviation, civil, transportation, institutional, commercial and industrial markets, today announced the addition of four new team members, Angelo Mukas as a senior project specialist, Bo Petreski as an architectural cost specialist, Dhaval Gohil as an analyst II and Fabian Guevara as an analyst I, to support the company's continued growth in the industry.
Mukas joins the team with more than 13 years of experience specializing in construction administration. In his role as senior project specialist, he will work closely with clients to provide all aspects of construction administration needs. Previously, Mukas worked on-site for construction projects throughout the United States, serving in various roles, including a project manager, project engineer and superintendent, across the building, transportation, power, water and industrial sectors.
In his role as architectural cost specialist, Petreski will be assisting in the architectural cost estimating process. With 10 years of construction industry experience, most recently at RSN Construction, a construction company based in New York, his expertise includes cost estimation and detailed project management.
Gohil joined the Connico team with two years of experience in the industry and will be assisting with cost estimating in his role as analyst II. Previously, he interned with the Integrated Facilities Management team at JLL, a Chicago-based real estate and investment management firm, and recently graduated from Texas A&M University with a master's degree in construction management.
Guevara also recently graduated from Texas A&M University with a degree in industrial engineering and engineering project management. In his role as analyst I, he will assist in cost estimating, value integration and systems analyses. While earning his engineering degree, Guevara had an internship with Halliburton Corporation.
This exciting news was shared by: Airport Improvement Magazine, Aviation Pros, The Nashville Post, and The Tennessee Ledger