Insights
Question of the Month: What's the value of having a third party cost estimator?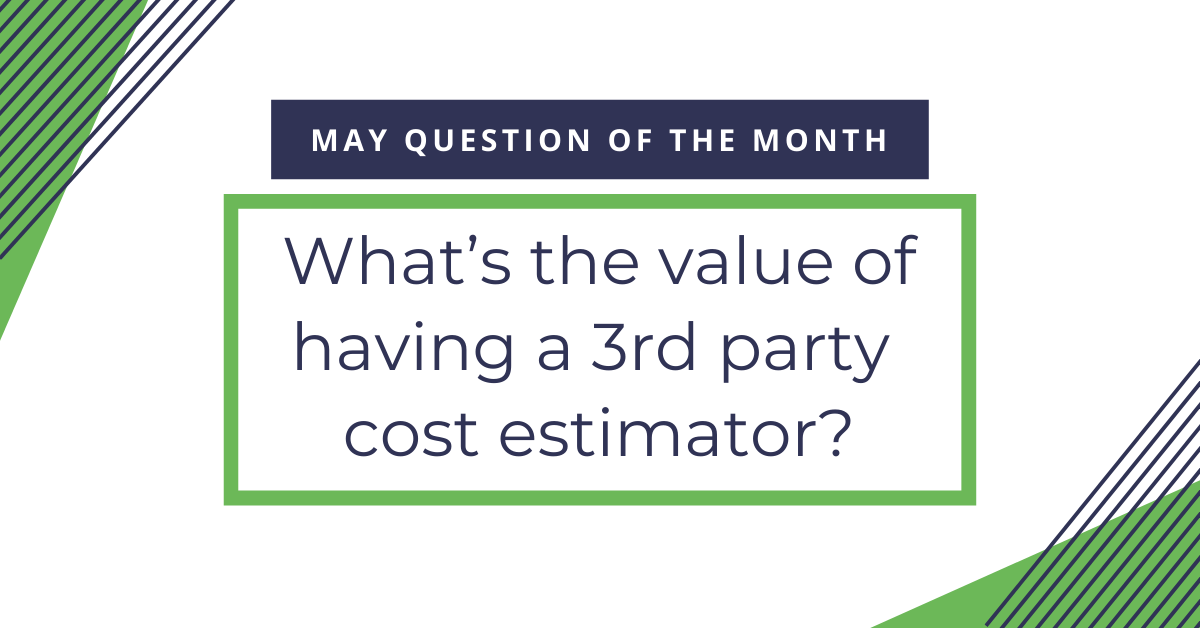 Since our founding more than 30 years ago, our team has worked on a wide array of major infrastructure projects that have transformed airports, roadways, and communities across the country. Our growing team of professionals assist owners, architects, engineers, and planners with cost estimating, scheduling/phasing, and program and project management.
Because of our extensive experience, we often get asked about what we do and how we work. To answer these questions, we've launched Connico's Question of the Month series. We'll regularly share insights from our team and vast network of clients, partners and industry experts on some of the most pressing topics affecting the areas we work in.
To get started, let's kick off with one of the most important questions we hear:
What's the value of having a third party cost estimator?

Here's what our team said.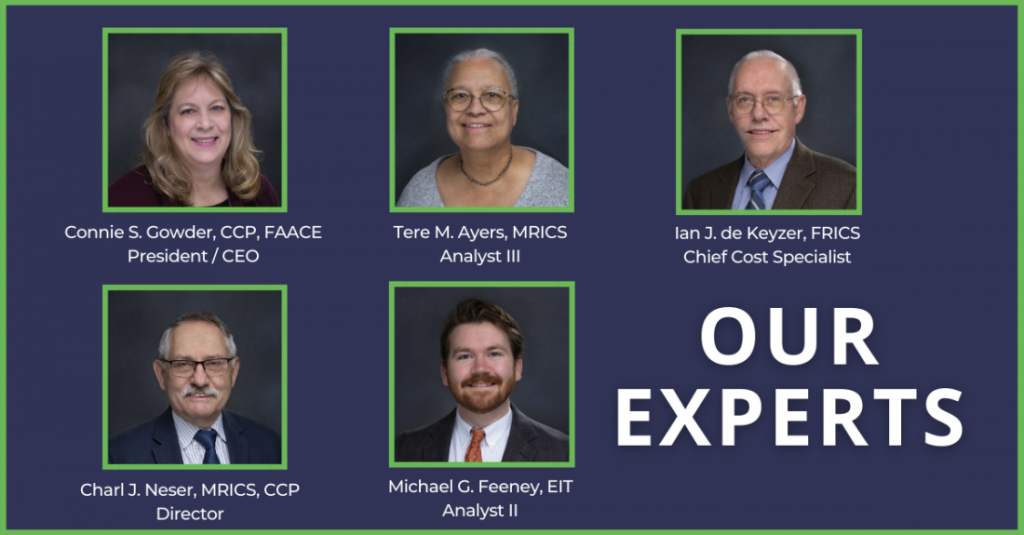 Connie S. Gowder, CCP, FAACE
President / CEO
During design, one of the advantages of having a third party estimate prepared is to review and validate the builder's and the designer's estimates, reconcile the differences and agree on the scope/cost of the project. There are many variables that can come into play during the reconciliation process. Factors for consideration include everyone's understanding of the scope, quality, potential challenges, material/labor availability, schedule requirements and design evolution. Breaking down any lump sum values into detail is key for scope and cost validation.
An additional advantage is that a third party cost estimator can provide the owner with any key areas that need to be addressed. For example, they can share whether estimates are reflecting the project scope and if they are aligned with the budget. If the project is over/under budget after validation, then scope adjustments can be reviewed.
Tere M. Ayers, MRICS
Analyst III
Having a third-party, unbiased cost estimate gives the owner an objective view of the budget and helps determine the viability of the project. It also serves as a check on the accuracy and reasonableness of the contractor's bid. Ultimately, an independent cost estimate can help decrease the owner's level of risk.
Ian J. de Keyzer, FRICS
Chief Cost Specialist
A third party cost estimate provides the owner with an independent, unbiased opinion of probable construction and project costs based on the unique attributes of each project. It is a tool that owners can use to validate their budget, and it will highlight, at an early planning stage, potential soft costs that the owner may incur during the project development process, and the owner can then incorporate into the project budget.
If properly developed, the third party estimate will consider construction "means and methods" and identify potential cost or schedule issues that could impact the project. If prepared in parallel to a CM's "at Risk" estimate, a third party estimate can be reconciled with the CM to ensure all scope is covered and that the CM's pricing and markups are realistic and reflective of the proposed project scope.
Charl J. Neser, MRICS, CCP
Director
Independent, third-party cost estimating has several advantages for clients, design teams, developers and CM teams. They provide budget cost validation based on historical costs and current market driven costs (actual labor and material costs) while also ensuring all scope of work is included (no gaps in different divisions/sub contractors).
Using a third party not only protects the client from overlapping scopes of work, but it can also keep contractors from over-bidding the cost of work. Doing a comparison between the estimates and reconciling them will ensure more accurate project costs overall.
Michael G. Feeney, EIT
Analyst II
A third party cost estimator provides an objective opinion of how much a construction project should cost based on current market conditions. A third party estimate provides designers and owners with a reality check of true project costs and expectations. The estimate can provide value engineering for design details and allow the parties to explore options based on anticipated costs.
Have a question you'd like to submit for our series or want to connect further with our team? Get in touch with us below!