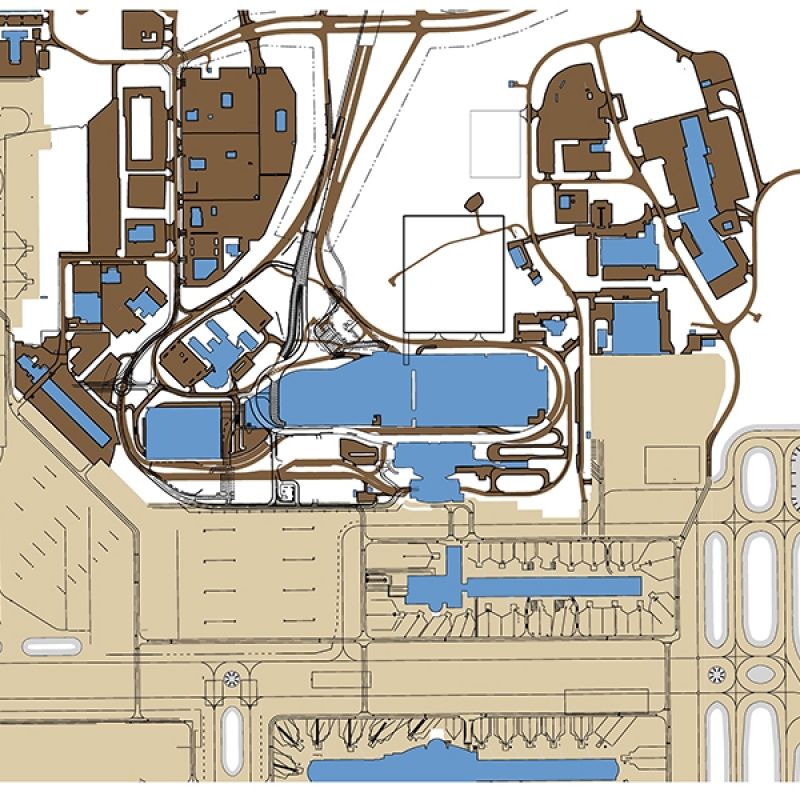 Master Plan Update at CVG
Connico provided estimating services for this project at CVG.
Project Details
Connico's role in the preparation of the Cincinnati/Northern Kentucky International Airport (CVG) master plan update was providing estimating services for airfield projects including taxiway, runway, and apron construction and demolition; terminal and concourse improvement projects including baggage, hold rooms and gates; airport/airline support projects including hangars, aprons, and maintenance facilities; and landside roadway and parking projects.
Connico's significant construction experience at and knowledge of CVG including our insight into the contracting market in the region and the construction material conditions at the airport allowed for a unique insight into the planning process which aided CVG to strategize their Capital Improvement Plan more effectively. Additional value was provided by suggesting alternative locations for future parking and facilities which reduced the impact to existing airport facilities and structures. These suggestions were included into the Master Plan Update and will save CVG significant capital in the future.
Challenges & Solutions
A key element of the plan was the addition of the Consolidated Rental Car Center (CONRAC) facility which caused a significant reconfiguration of landside roadways used to access the airport, and a serious loss of parking. To combat this, an additional level to the T3 Parking Garage and a new T3B 3,000-car garage were advised and added as a resolution.
There was also a need to increase long-term parking, so a new employee lot was built, and the current employee lot was converted to customer long-term parking.
7,700

total acres of area the airport covers

9

million passengers served in 2019

21

number of carriers

1947

year airport opened
Image Gallery