Team News
Celebrating Women's History Month: A Q&A with Connico's Female Changemakers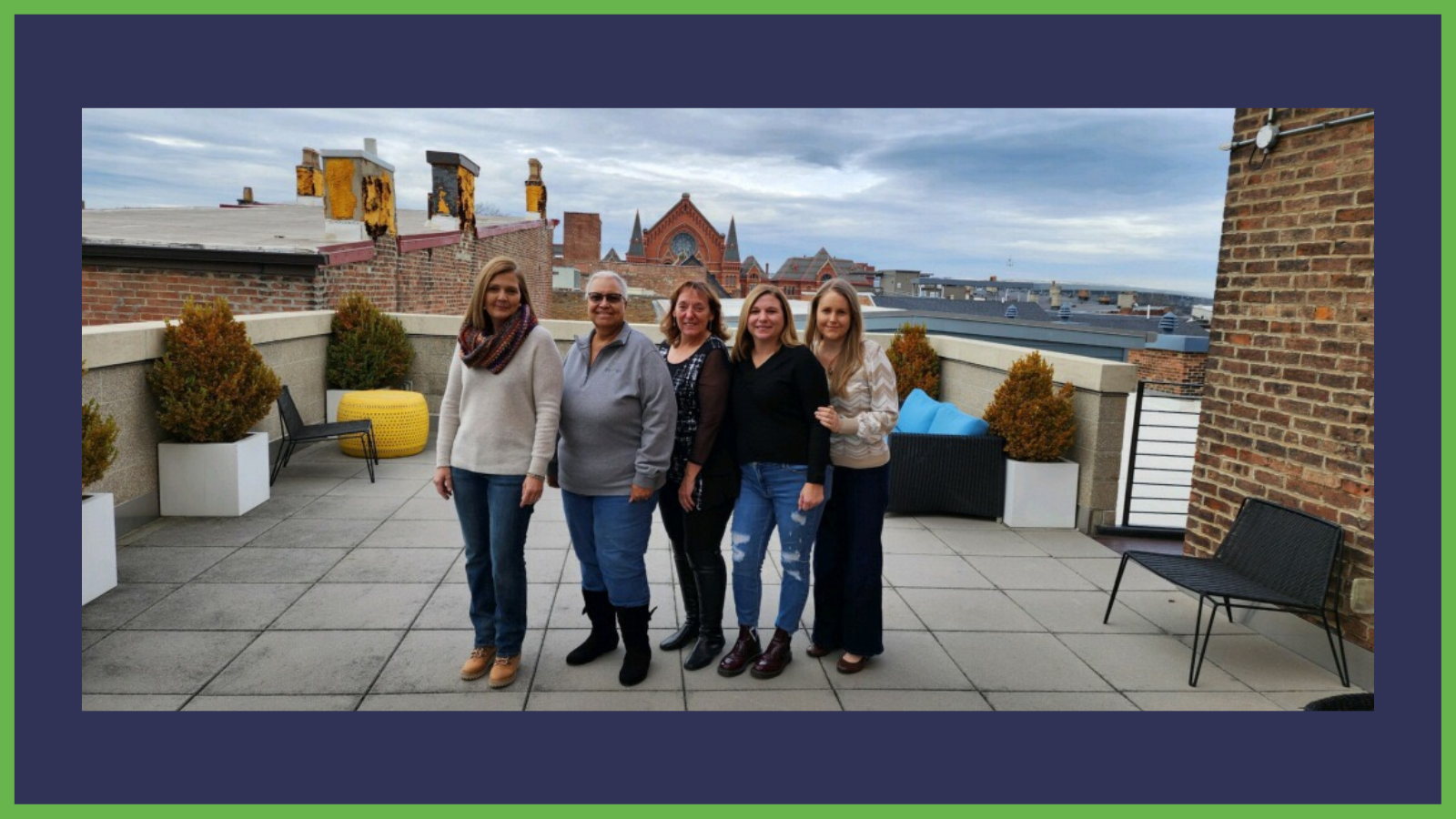 Learn more about the women at Connico making their mark on the aviation industry
In the United States, we celebrate Women's History Month each March to recognize and honor women's contributions and achievements over the course of American history. Women have always played an important role in aviation's history and continue to do so, as is made clear by the female leaders at Connico.
In honor of this important month, we sat down with several of them to learn more about their experiences, the women who inspire them, the actions they believe can be taken to advance the successes of women around them, and so much more.
In this special Q&A, we spoke to: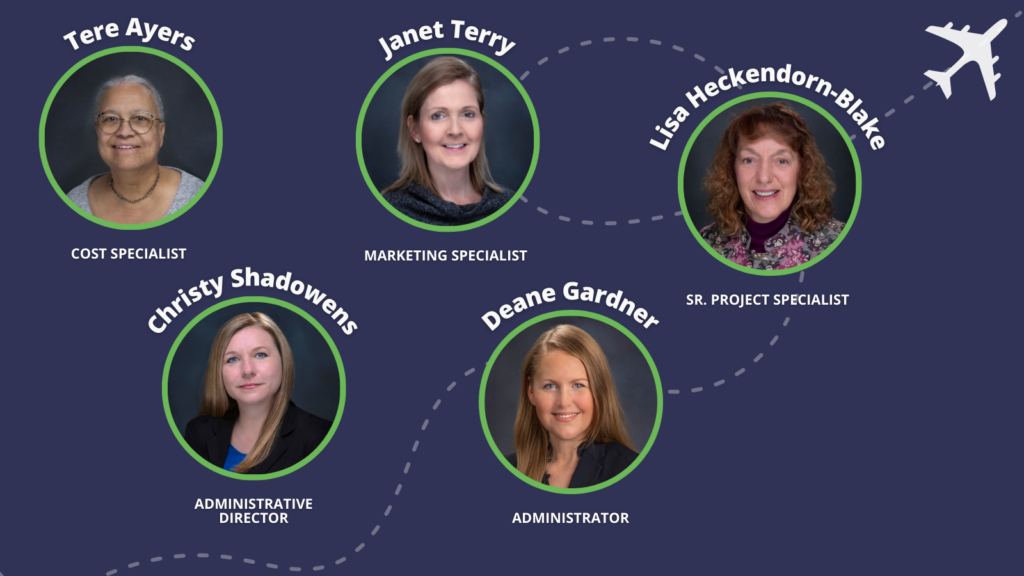 Continue reading to hear their stories and sage advice.
How did you first get inspired to work in the industry?
Tere: I've always enjoyed looking at plans and designing things, and as a child I wanted to "help" my father build things. I also love numbers. I toyed with the idea of training to become an architect but ended up with an accounting degree instead. When offered the opportunity at my first job after moving to Atlanta to switch from being an administrative assistant to a junior estimator, I jumped at the chance.
Lisa: I have a chemical engineering degree and spent many years in the nuclear industry. When I moved to Kentucky, I applied to an aviation project management job ad in the newspaper because it was close to my house. I got the job. I really like working in the aviation industry because I can see a project go from planning to construction to actual completion. I also enjoy the camaraderie between all the consultants, even though many are competing with each other for work.
What's one action every woman can take to support the advancement or success of women around her?
Deane: Be your authentic self. To me, there is nothing more inspiring than a person who appreciates who they are, confidently stands in their own power and exemplifies that for all. This is particularly important for women to embody as there is more healing to be done for women in the workplace across many industries.
Can you share an example of what you are doing in the workplace to support the growth and development of women?
Lisa: I have encouraged the Connico recruitment committee to hire more women. I let the women at Connico know how much they are appreciated and tell them when they are doing a fantastic job. For the younger women on our staff, I encourage them to have self confidence and not to let anyone else influence their career development negatively.
I also reach out to the young women in our industry to let them know that they have value and to reinforce their confidence.
What is a piece of advice that has shaped you professionally?
Christy: Do what you have been hired to do to the absolute best of your ability, without excuse.
Tere: I have this Bible verse stuck to my desk – "Commit to the Lord whatever you do and your plans will succeed." (Proverbs 16:3)
Janet: There is no survival without a plan. Keep things in check and follow through on your commitments. If you have a solid plan, it makes it attainable.
Who has been an influential woman in your life, and how has she inspired you personally or professionally?
Christy: Fortunately, my development has been positively influenced both personally and professionally by several different women, but the one who has had the biggest influence in my world has been my mother. She started her career in an entry level position within a construction firm at a time when there was greater disparity between women and men in the workplace. However, several decades later, she retired from her position as regional vice president from a global construction firm, where she had invested 20 plus years of her life.
Throughout my life, I watched her do it all, including raising three kids, having a successful career, cultivating her spiritual life, and developing her hobbies. And for a portion of time, she still did it all during immense suffering and loss, due to the passing of my brother. She has inspired me to do whatever I'm doing to the absolute best of my ability, without excuse. She also showed me that you really can have a healthy work/life balance.
Janet: Early in my career, the leader of our marketing department was female. She had a military background and had spent a lot of time in the defense industry. She handled tough situations with grace and perseverance. I carry those same attributes to this day in each situation that I encounter.
Deane: I have been blessed by many women in my life. One who has inspired my personal and professional development deeply is the Rev. Melisa Derseweh. In the 5 years I worked alongside her, I observed her persistently being her authentic self, while being a minority in the field of ministry. She knows the opportunity she has to impact others and seizes it. I never saw her back down or compromise her convictions or integrity when things were challenging and others behaved poorly. She taught me what it looks like to speak your truth in love and to embody the intention of doing no harm.
Can you share an example of a time when your growth and development was supported in the workplace?
Christy: Our company recently went through an ownership transition after the loss of our former owner and founder. During the transition time, I felt valued and like my opinion was greatly respected. It was a tough time for the entire organization, and I was happy to assist the new ownership team.
Tere: A little over a year ago, I was encouraged to apply and take the Certified Estimating Professional (CEP) exam offered through the Association for the Advancement of Cost Engineering (AACE). It's important to me that Connico strongly believes in continuing education for all employees.
Janet: Currently, at Connico, our entire staff is encouraged to join an organization, pursue a certification, serve on a board, volunteer their time, or travel to conferences. I believe this is very important to the professional and personal growth of our team and is an outstanding practice Connico embraces.
Why do you think it is important to have women in the construction industry?
Tere: It's important to have women in every industry if that's where they want to be. Women make up nearly 50% of the world's population. They will live in, work in, or use what's being built. Therefore, women should have input into the design and construction of buildings. Most women have an innate ability to multitask, making them perfect for the construction industry, where they can handle multiple projects and clients at the same time.

Janet: Women tend to be the get-everyone-together-and-get-things-done species! This goes hand-in-hand with the construction industry as everything builds upon itself, so women are especially equipped to bring team members together and get projects done.