Team News
Celebrating the female forces at Connico: Tere Ayers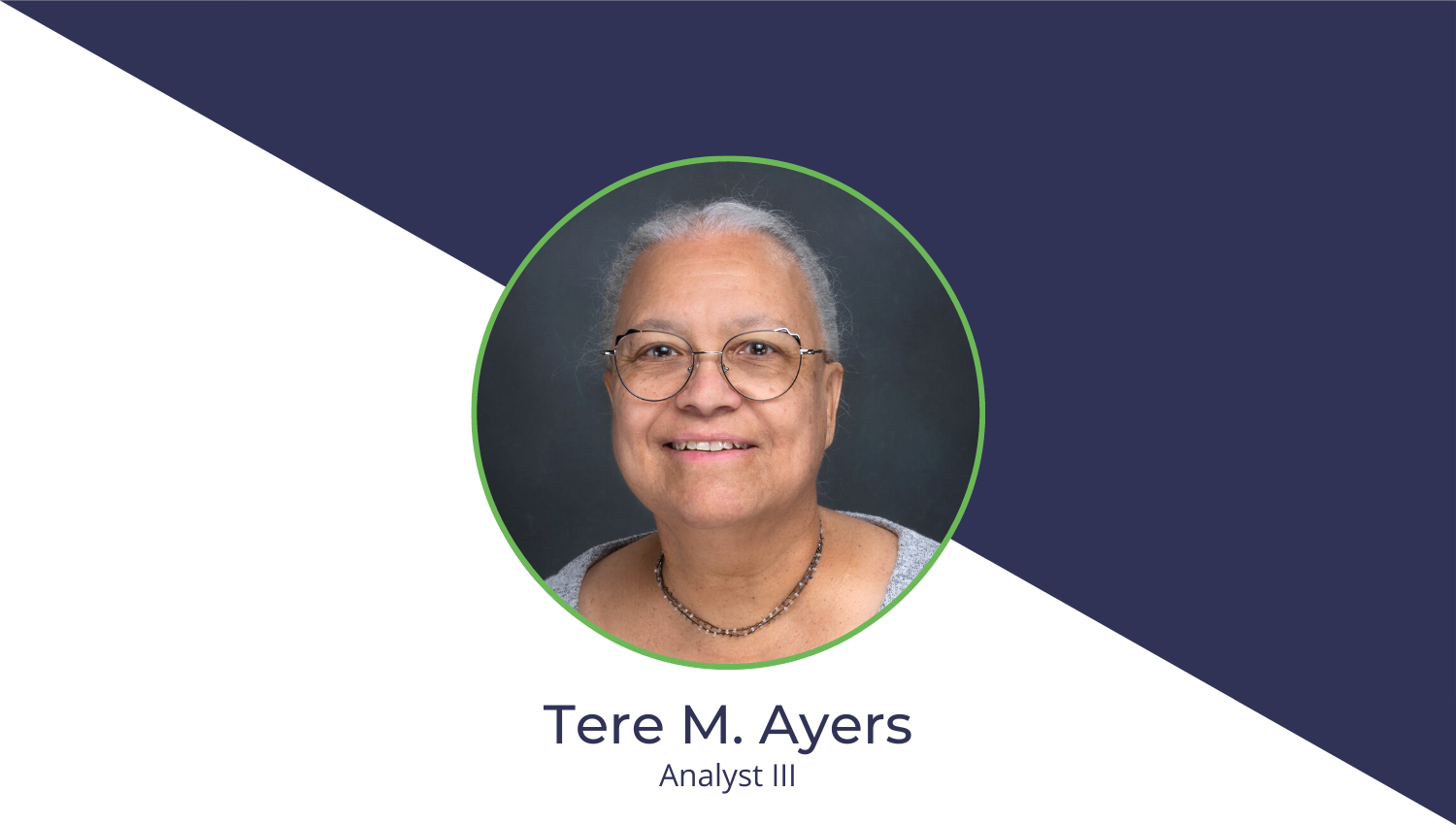 In honor of Women's History Month, we're celebrating the incredible women leaders on our team. Throughout the month, we're sharing conversations with these women and discussing topics from their different career paths to advice for women just starting out in the professional services and construction industries.
We're continuing the series with Tere Ayers, RICS, Analyst III at Connico. Tere is an experienced cost estimator and senior project consultant with a demonstrated history in quantity surveying and cost estimating within the construction industry. She excels at analyzing the costs involved in a project by providing cost observation and direction and has been an essential part of our team for the past couple of years.
Connico: Tell us how you got to where you are today.
Tere: After attending college, I spent 18 years in accounting roles in various fields, including electrical construction, new and used auto sales, entertainment, hospitality, local government, education, and property management in south central New York state. I ended up moving to Georgia and into a temporary position as an administrative assistant to the estimating department of an international project and program management consulting firm. After two days, I was offered a permanent position and happily accepted. After my team discovered I could read construction drawings (thanks to a high school mechanical drawing class, where I was one of only two females), I was offered the opportunity to move into a junior estimating role. Now, nearly 20 years and three companies later, I've arrived at my current position with Connico.
Connico: What is your role at Connico/what do you focus on in your current role?
Tere: Currently, I'm an Analyst III, which means I analyze costs and resources and determine actionable next steps and direction. As of late, I've been focusing primarily on architectural interior estimating.
Connico: What is your proudest accomplishment and why?
Tere: My proudest professional accomplishment is passing the Certified Cost Consultant exam on my first try and getting my Association for the Advancement of Cost Engineering (AACE) CCC certification. I'm also proud that through a reciprocal agreement with the Royal Institution of Chartered Surveyors, I became a member of RICS.
Connico: What's one action every woman can take to support the advancement or success of women around her?
Tere: As women, we need to constantly lift each other up and encourage our fellow female colleagues. For those of us more experienced in our industries, we can step up to mentor and guide the young women entering the field.
Connico: What advice do you have for women entering the industry?
Tere: Don't be afraid to defy the system and stand up for yourself. If your male colleagues are assigned all the "good" projects or you're constantly left out of project and client meetings, make sure you speak up.