Team News
Celebrating the female forces at Connico: Christy Shadowens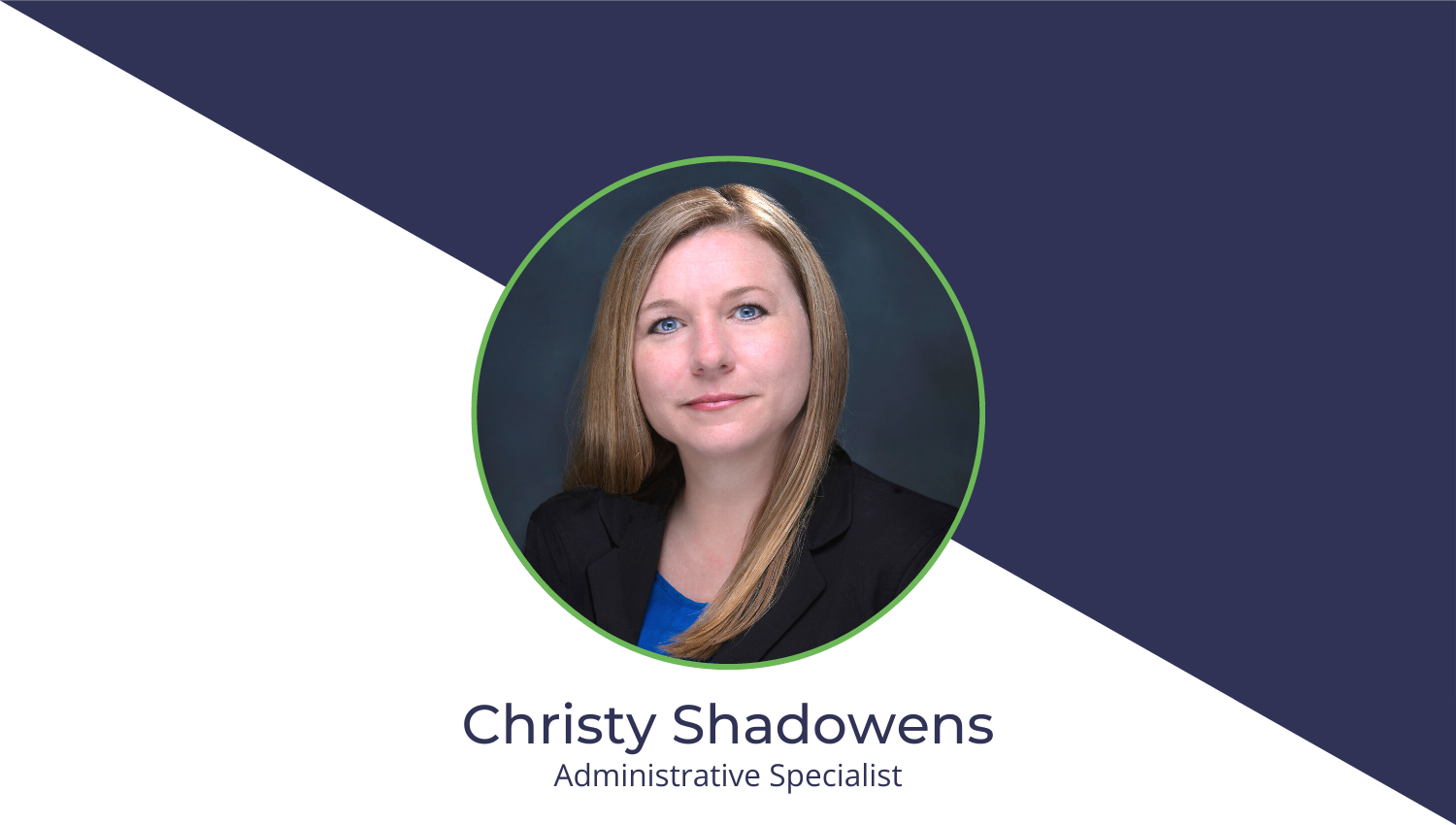 In honor of Women's History Month, Connico is celebrating the incredible women leaders on our team. We're continuing the series with Christy Shadowens, Connico's administrative specialist. Christy holds an MBA and has over 18 years of experience in accounting and management across a variety of industries. She excels at process management as well as vendor and client relations.
Connico: Tell us how you got to where you are today.
Christy: I graduated from college in December 2001 with a degree in social work and a desire to help others. Due to the economic issues that followed the September 11 attacks, there were not many jobs available in social work. I took an entry-level administrative position and intended it to be temporary. As the story often goes…here I am 20 years later, right where I am supposed to be, in an administrative role helping and supporting others.
Connico: What is your role at Connico/what do you focus on in your current role?
Christy: I serve as Administrative Specialist at Connico. I focus on supporting our entire staff with all things administrative, including, but not limited to, accounting, HR, office management, DBE certifications and project administration.
Connico: Construction has traditionally been a male dominated industry. What advice would you give women who are looking to enter or advance in the field?
Christy: Do what you have been hired to do to the absolute best of your ability and without excuse. This is applicable to women and men. We should all be equally accountable for our responsibilities.
Connico: Can you share an example of what you/Connico are doing in the workplace to support the growth and development of women?
Christy: Connico makes continuing education and professional development priorities. We are all expected to invest in our professional development, regardless of gender or the role we serve within the organization. Another cultural standard at Connico is charitable support within the community. For many years, we've supported female-focused ministries and organizations, such as the YWCA Domestic Abuse Shelter and Thistle Farms, an organization focused on rehabilitating women who were once in the sex trafficking industry.
Connico: Who is a woman in your life that has positively impacted your personal or professional development? What can we learn from her?
Christy: Fortunately, my development has been positively impacted both personally and professionally by several different women, but the one who has had the biggest impact in my world has been my mother. She started her career in an entry-level position in a construction firm at a time when there was a greater disparity between women and men in the workplace. Several decades later, she retired from her position as Regional Vice President of a global construction firm where she had invested over 20 years. Throughout my life, I've watched her do it all, including raising three kids, having a successful career, cultivating her spiritual life and developing her hobbies. There was even a period of time where she continued to persevere during immense suffering and loss after the passing of my brother. She taught me that if you do what you have to do to the absolute best of your ability and without excuse, then you really can have a healthy work/life balance.