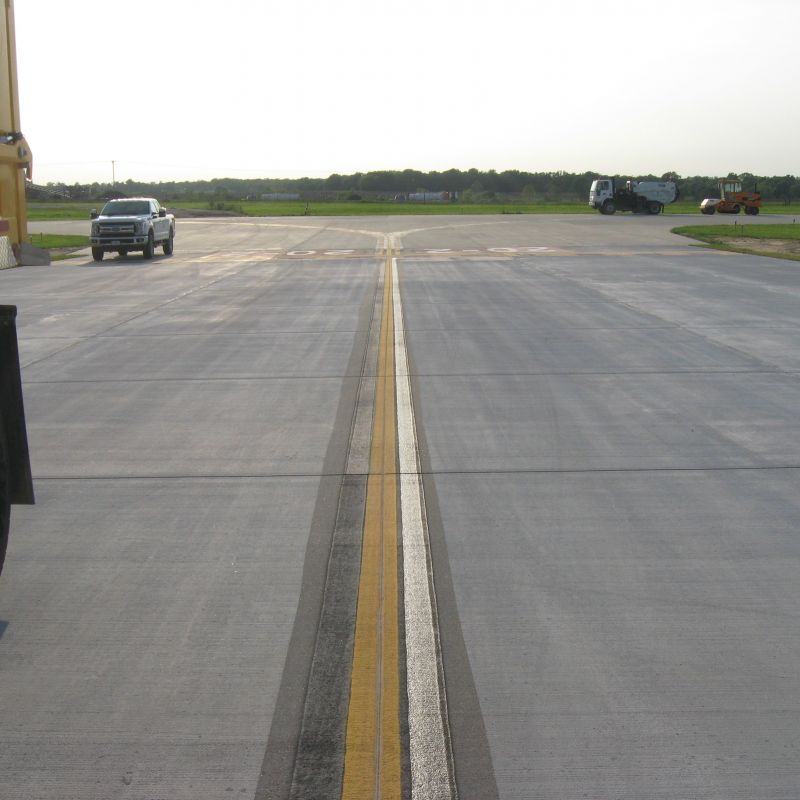 Pavement Repairs at COU
Connico provided scheduling/phasing and estimating services for this project for the City of Columbia in Missouri.
Project Details
Connico provided cost estimating and scheduling/phasing services for this project at the Columbia Regional Airport (COU). This project included the following elements: Runway 2-20 Concrete Removal & Replacement; Taxiway A1 Concrete Removal & Replacement; Runway Marking; Taxiway A & A2 Full Depth Rehabilitation; and Permanent Closure of Taxiway A2 Between Taxiway A & Apron.
The estimate provided an opinion of probable cost for both Option 2 and Option 3a for the runway pavement repair. Option 2 assumed the full removal and replacement of the concrete pavement on the runway and the taxiway connector. The full depth removal of the existing concrete pavement, and the installation of Bituminous Pavement on the runway and Portland cement concrete (PCC) pavement on the taxiway connector were part of Option 3a.
The scheduling/phasing services that we provided included a probable construction schedule with a total of four phases. The schedule was based on plans, specifications and other information provided by the client. The probable construction schedule was developed utilizing Microsoft Project 2013 and assumed a five-day work week with one, ten-hour shift per day, and one paving crew. The non-workdays of Saturdays and Sundays were incorporated to account for a six-day work week with weather days incorporated into the schedule. This schedule was instrumental to coordinating a project which involved rehabilitation of the entire runway.
+ 18,000

Square yards of concrete pavement removal on runway

6

Number of taxiway and runway intersections reconstructed as part of this project

+ 100,000

Total square feet of pavement markings on runways and taxiways
Image Gallery
COU has two (2) commercial airlines that fly out of its facility, which include United Airlines and American Airlines.