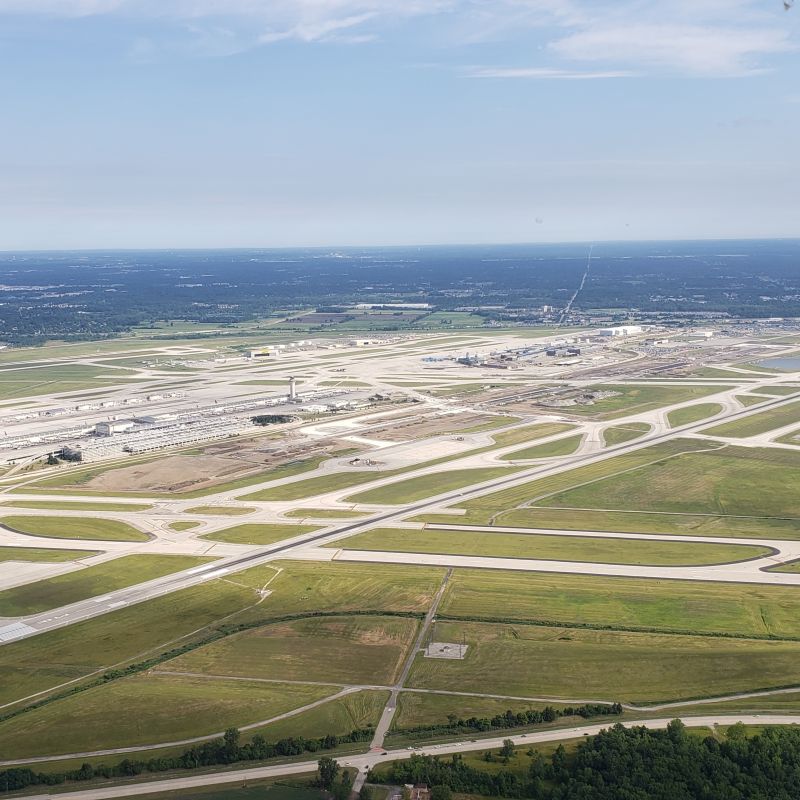 Runway 3L‐21R Project at DTW
Connico provided a cost consulting, construction administration, and scheduling for this project at DTW.
Project Details
This project at Detroit Metropolitan Airport (DTW) included the reconstruction of Runway 3L‐21R including associated taxiways. Also included are portions of the Runway 3L Deicing Pad (also known as P‐P Deice Pad) as well as a new centralized deicing pad that is being designed parallel with the runway. Associated utility relocations and storm drainage installations are included in this project. The existing runway is 200' in width with no shoulders. The reconstructed runway was 150' wide with 35' shoulders. Associated service roadways were also included.
Connico's involvement in DTW's large-scale reconstruction plans was two-fold:
1 – Design Phase – We helped establish project phasing, an incredibly complex endeavor given the scope of DTW's needs, examined project costs and budgets, and reviewed design documents for constructability and thoroughness.
2 – Construction Phase – When construction began, Connico provided onsite observation and coordination of field activities and field staff. DTW had to adhere to strict FAA criteria; we examined work to ensure compliance and quality, as well as handling documentation and record-keeping.
The Institute for Sustainable Infrastructure (ISI) gave this project the Envision® Gold award for sustainable infrastructure.
Complexity On a Grand Scale
Among America's 25 busiest airports, DTW ranks at 17. Its size, its importance in the network, and its status as a leading international hub all mean that there are hundreds of elements that need to be considered when planning and executing construction initiatives.
17

Ranks 17 out of 25 of the busiest airports in the US

12,000

Total footage of Runway 4R-22L, which is one of the longest in the US
Image Gallery
Michigan's busiest airport, Detroit Metropolitan Wayne County Airport, is a bustling hub for commercial services, a critical connector between the Eastern and Western US, and a gateway to Asia and Europe.